8 Essential tools to financially support your ethical blog and business
Especially at the beginning, new entrepreneurs may struggle to find support and help as starting a business requires strong passion, dedication, time, and a continuous search for information. Some believe that an ethical and conscious business or blog doesn't need financial support but, after all, like all other businesses it needs income to survive. For many people, their online businesses are the only source of income.
Even if you have the best business idea and the perfect marketing plan, you still need financial support to go on with your projects. If you want to achieve your business goals and build your future, you should focus on growing your online business through the right monetization tools and platforms.
The Eco Craft is a sustainable business that provides free content to readers and the amazing community that supports us daily. To bring this to life, we rely on some essential tools which take care of the behind-the-scenes, allowing us to focus on content creation. A business is a business and requires a lot of effort.
Here's a list of tools we recommend because we've been using them since we started our business.
1. Web hosting: Siteground
Founded in 2004, Siteground is a web hosting company that provides domains worldwide and it's a great hosting solution if you're creating WordPress projects. Moreover, it provides services like shared hosting, cloud hosting, email hosting, and domain registration. All these services are fast, secure, and stable.
Click here to know more about Siteground
2. Graphics and photos: Canva
Canva is a graphic design tool that lets you create social media graphics, calendars, video, logos, presentations, resumes, labels, cards, flyers, posters, brochures, and more. Canva is very easy to use, everyone will be able to create high-quality images, customize logos for their brand in a few minutes. This graphic tool runs in your browser or through the app both on Android and IOS.
3. Social media
Nowadays social media have a crucial role in our society because they connect people by developing working and social relationships, providing a great opportunity to establish customer service between brands and clients. We can share our opinions, thoughts, and experiences on our social media because we can easily communicate with our audience. So far one of the most used social media is Instagram, a great place to build a community, where images have an essential role. On Instagram, you can even open your e-commerce, give visibility to your brand and meet new potential customers. Influencers are not the only ones to have a big role on this platform, but everyone can have the opportunity to reach people like them. One more platform to share ideas, content, and stories is Facebook. Last but not least, Pinterest, a social media service designed to share information through images. On Pinterest, a lot of people look for lifestyle and content ideas. Don't forget to follow us on social media. We can't wait to connect with you.
4. Email marketing: Sendinblue
Sendinblue is a solution for relationship marketing. It's a great cloud-based email marketing tool for small and big businesses. It offers marketing automation, email campaigns, and SMS message functionalities. Sendinblue provides customizable email templates by using simple design tools. The headquarter is located in Paris.
5. Monetization platforms
ShareASale is an American affiliate marketing network that services two customer sets in marketing: the merchant and the affiliate. This platform is easy to use: affiliates can find products to promote by using their websites, blogs, social media, marketing campaigns, SEO campaigns, and so on. They earn a commission for referrals on these products. On the other side, merchants can implement their sales, track and manage their affiliate program.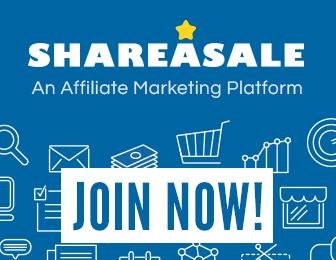 Skimlinks is an affiliate platform that monetizes links in the content when readers click on them and make purchases. Publishers can decide where to incorporate the links into their content. So far, this network is one of the best that helps online businesses to financially support themselves.
Click here to know more about Skimlinks
6. Social media scheduling tool: Tailwind
Tailwind is a marketing tool for bloggers and businesses of all sizes. You can schedule all your Instagram posts, Pinterest pins, measure results just using this amazing tool. Moreover, it increases social media and blog traffic, so it's an amazing resource for all of those who need help to attract more views on their pages.
Click here to know more about Tailwind
7. Video and camera equipment
If you promote your shop on social media, if you have an eCommerce, or if you are starting a Youtube channel, you should consider investing in video and camera equipment, because high-quality images and videos can attract more people's attention and convert them into customers. We decided on a professional camera Canon EOS M50 for our shoots because it's simple, portable, and easy to use. These cameras are quite expensive but they are essential if you want to improve the image of your business.
7. Accounting software: Xer0
Xero is a cloud-based accounting software that helps businesses to create and manage invoices, purchases, bank reconciliation, expenses, and inventory. It remembers the last time you categorized transitions so all you need to do is click Ok. Xero is an excellent tool because it can be integrated easily with other programs and software.
For those who want to start or improve their businesses, all these tools and platforms mentioned above are highly recommended because they're very easy to use. Since we started using them, they have been crucial to our growth. The Eco Craft is an online business and we financially support it through affiliate partners. If you buy through our links we earn fees. Think carefully before making any purchase. If you have any questions, feel free to contact us anytime.